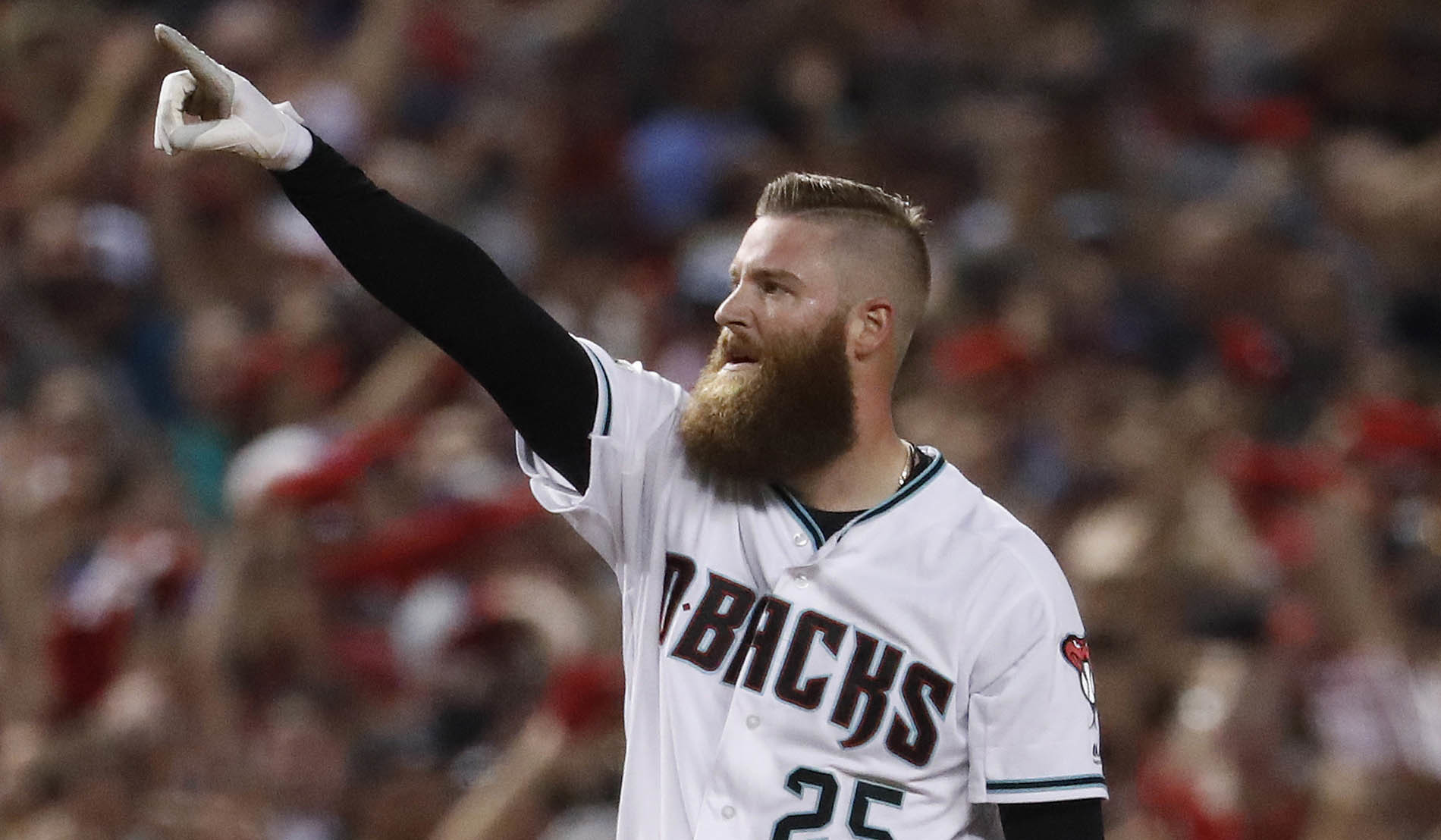 Wednesday night, it was the National League's turn to play the Wild Card game. Like the American League counterpart, the game started with a bang, with each teams' ace on the bump Jon Gray going for the Rockies and Cy Young candidate Zack Grienke for Arizona.
In the bottom of the first, the top seeded Arizona Diamondbacks put up a three spot on the Rockies, after a Paul Goldschmidt three-run dinger. The Dbacks would go on to score in each of the first three innings, leading 6-0. The Rockies wouldn't go away and put up four in the fourth, and chased Grienke out of the game.
The game was uneventful for a few innings, until the top of the seventh, when the Rockies brought it back to within one after a Charlie Blackmon bunt to drive in Jonathan Lucroy. However, the Rockies would extend the lead in the bottom half of the inning after an Archie Bradley (yes you read that right, the relief pitcher Archie Bradley) two-run triple. Bradley went back on the hill, high on emotion and gave up back-to-back jacks, to Nolan Arenado and Trevor Story. This once again made it a one-run game at 8-7.  Arizona wasn't done, as they scored three in the bottom of the 8th, after a two-run triple and bunt single to extend the lead to 11-7. Colorado wouldn't go down quietly and put up one in the top of the 9th, and leaving a runner stranded to end the game on a fielder's choice.
Arizona moves on to the NLDS to face another NL West opponent, the MLB's top-seeded Los Angeles Dodgers. The series starts Friday, with Clayton Kershaw taking the mound for the Dodgers.