It was a great season for the Green Bay Packers but, once again, they fell just short. It seems to be the pattern with not only the Packers, but almost all Wisconsin sports teams. Getting to the precipice of greatness just to have the rug pulled out from under them at the last second just to bring a little extra pain for fans. It's almost numbing, at this point.
Nevertheless, this is the NFL and the Super Bowl is already last season. The Packers were unlucky in many ways to fall short against the Tampa Bay Buccaneers. There is no doubt they will be looking to run it back with much of the same corps. With the Packers projected to be over the salary cap, they will have to make some tough decisions this offseason.
---
🔊 Listen to Lombardi Sweep on Apple Podcasts, Spotify, Google Podcasts, Podcast Addict or Spreaker!
Simply click the name of the the site or app above where you would like to listen.
Listen to the latest show on Spotify above and follow us so you don't miss the next one!
---
Here are three players who could find their jobs in jeopardy this offseason, due to the Packers' cap space.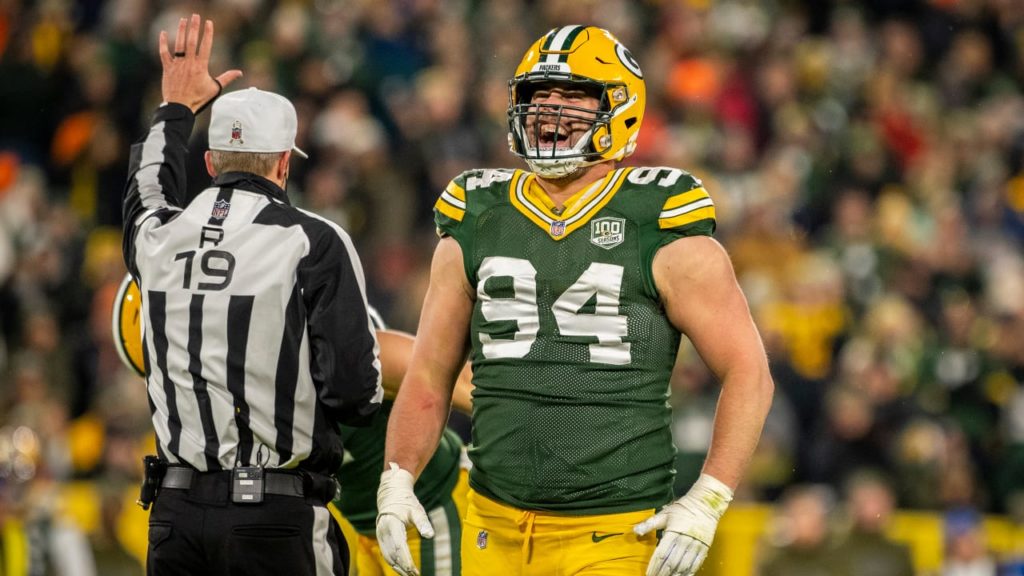 Possible Cuts to Improve Packers Cap Space
Dean Lowry, Defensive End
The Packers played a 3-4 defense under Mike Pettine, and it looks like they'll do the same under new defensive coordinator Joe Barry. When you have a defense that mainly uses three defensive linemen, they have to generate some pressure. When they don't, not only does that give the quarterback plenty of time to wait and throw, but it also makes teams gamble on blitzes to try to generate some pressure if their regular rush can't. If Dean Lowry and/or his friends and family are somehow reading this, I apologize in advance.
Lowry is nothing short of a waste of space. He is too slow, too inefficient and rarely does anything in the stat column. He is nowhere near worth the cap hit of $6.3 million, if he is kept on the team. Lowry's cap hit drops to $3 million if he's cut. I really have never seen inefficiency like this from a starting defensive lineman in a while. Including the playoffs, Lowry only had four total games he was able to reach five combined tackles. He "added" four QB hits, two tackles for a loss and three sacks while playing in all but two games. Surely the Packers can find someone better on their practice squad, in the draft or even off the street.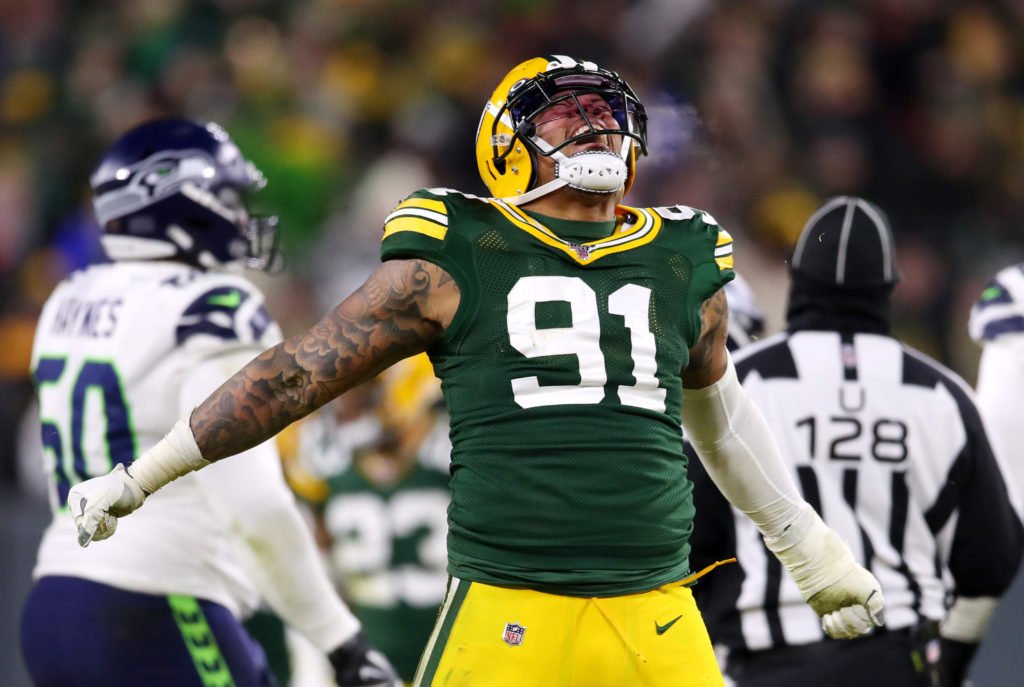 Preston Smith, Outside Linebacker
I love the "Smith Brothers" as an idea and as people. As players, though? Za'Darius carried a lot of the weight for Preston. While Preston Smith came on strong later in the season, he's not worth his $16 million cap hit. He only reached five combined tackles twice this season while starting every game but three, including the playoffs. Yes, it is true that Pettine loved to drop Smith back in coverage. That is not his fault at all. However, even when he wasn't in coverage, Preston was rarely able to generate any pressure.
Although he was able to generate a lot more QB hits than Lowry, he was only able to contribute four total sacks over 18 games this season. Against the Chicago Bears in Week 17, Preston started and played for 83% of the defensive snaps. You couldn't tell that from his stat line though, as all he could produce was a single QB hit in a 35-16 rout. When the defensive line is already having troubles as it is with effective pressure, you really can't afford to have a linebacker doing the same thing, especially when their dead cap hit of $8 million saves you half of his salary if you let him walk.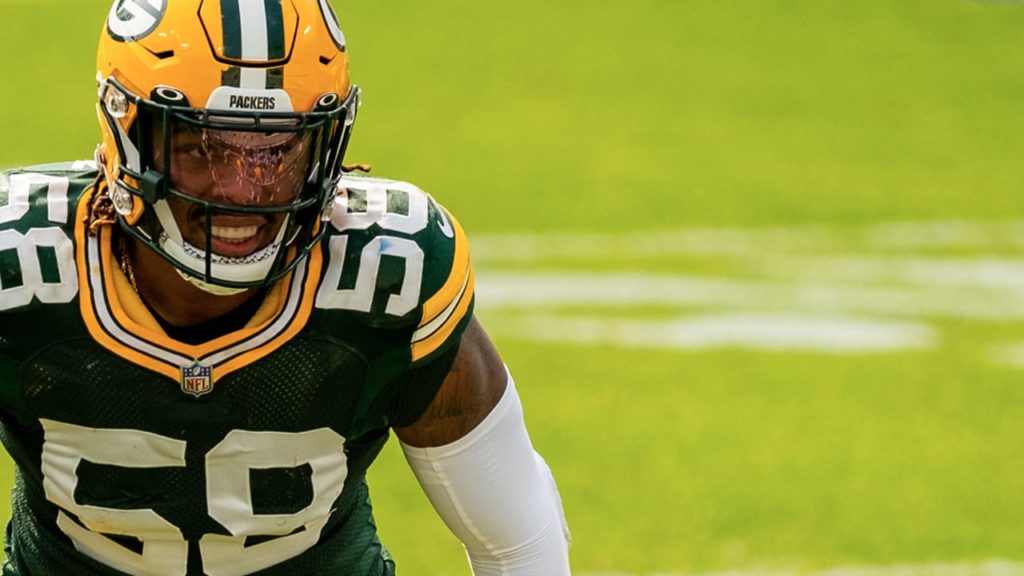 Christian Kirksey, Inside Linebacker
It shouldn't shock anyone that the defensive side of the ball is a common theme here. The third player who should be looking over their shoulder is Christian Kirksey. He was a great asset to start the season for Green Bay. Kirksey played 100% of the defensive snaps six out of the Packers' first seven games. He was the main play-caller for the Packers defense and had three games with 11 or more combined tackles in the first four weeks. Unfortunately, the rest of the season showed he isn't a necessity for this defense.
As the season progressed, the Packers defense got better. Sure, they played some absolute dud teams, but they did get noticeably better either way. The defense got better, while Kirksey played over 70% of defensive snaps only once in the last five games he played. Coincidence? Kirksey did have two interceptions, and his lack of sacks aren't his fault, as he rarely was used in blitzes. With the emergence of linebackers Krys Barnes and Kamal Martin this season, the Packers simply don't need him. Cutting Kirksey would turn his $7.6 million cap hit into just $2 million of dead cap, which is greatly worth it for a team starving for cap room. The Packers can easily find a cheap free agent and/or pick up someone in the draft to fill his role and have a little extra cash for where they see fit.
The Packers don't have many options this offseason to save cap room. Sure, they could let some people go on the offensive side of the ball, but do they really want to piss off Aaron Rodgers any more? I'm not saying he's going anywhere, but after what the Packers front office pulled last offseason, especially in the draft, maybe it would be better to try to get on his good side again. Who knows, maybe he'll even be generous enough to carry Green Bay back to the Super Bowl again.
---
Signup for FlurrySports' daily email sports newsletter — The Daily Leadoff!
We sort through the mainstream sports media's BS to give you the biggest stories from the day prior, some sports to look forward to today and other interesting info to start your day off right. 
For past newsletters, click here. 

---