With the Chicago Bears knocked out of the playoffs, it's time to take a look at the pieces they'll be losing next season. Arguably, wide receiver Allen Robinson is the biggest free agent on team.
While Robinson did go on First Take and say how much he loved Chicago before the season began, that sentiment quickly deteriorated. He not only asked for a trade by the middle of September, he also removed all Bears ties on social media, and even started liking tweets of other teams' fans wanting him, along with tweets throwing his quarterbacks under the bus.
Coming off of two straight 1,100+ yard seasons with quarterbacks such as Mitch Trubisky and the non-playoff version of Nick Foles, Robinson will surely be in high demand. The question is much more clear than it was going into the season now that he has no extension and seemingly no intention on returning to Chicago.
Where are the biggest Allen Robinson free agent landing spots?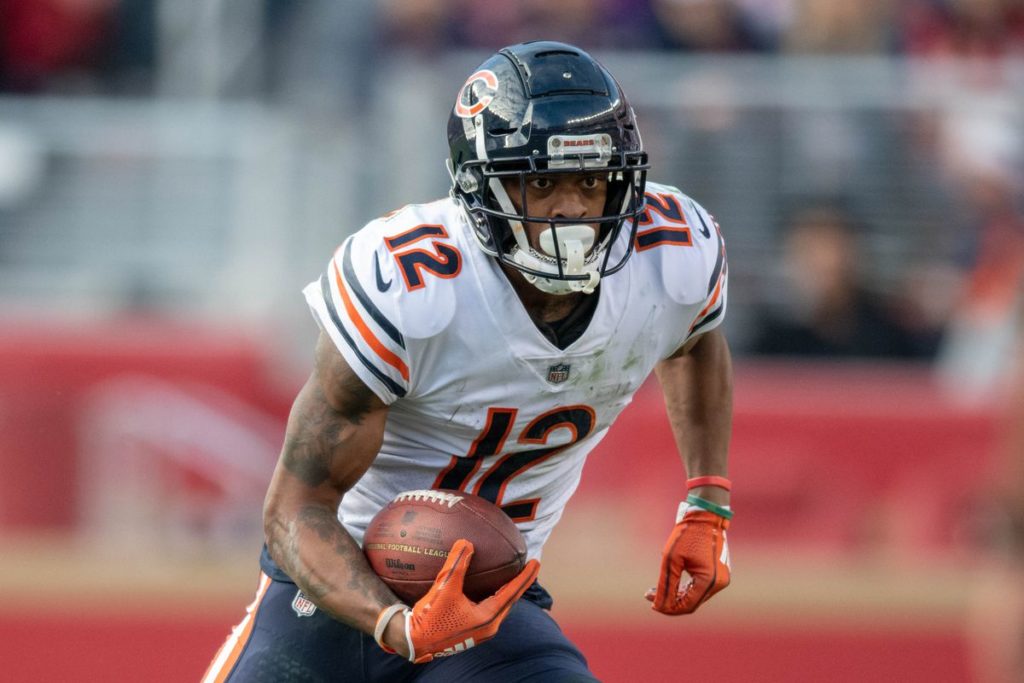 Allen Robinson Free Agent Destinations
Green Bay Packers
Many forget that when Robinson signed for the Chicago Bears, the Green Bay Packers had a competitive offer on the table. It was down to those two, until Robinson chose Chicago to not only play closer to home, but because he felt "energized" to be able to play in the system. After seeing how that panned out, I'm sure he's wishing he went to Green Bay instead. He'd form undoubtedly the best one-two receiver pairing in the NFL with Davante Adams, and he would have the most talented quarterback of all time throwing to him in Aaron Rodgers. Add in the revenge factor of being able to face Chicago twice a year? Oh boy, there isn't a reason to say no.
The Packers front office would also be able to gain a lot from this deal, too. Not only could they satisfy the hoards of fans that are still hot for not drafting a receiver, but they could also use the draft to fill other big need positions, such as the defensive line and linebacker. They could even play it off like this was the play all along. Either way, the Packers would easily vault to NFC Super Bowl favorites.
San Francisco 49ers
Yes the 49ers went 6-10 this year, but they had more season-ending injuries than most NFL fans have seen in their lifetime. This team is still one year removed from a Super Bowl appearance and could likely even be in on a trade or draft of a new quarterback. Even if they aren't, this defense will take them places, and they got to the Super Bowl with Jimmy Garoppolo already. The team needs consistent receiver play outside of Brandon Aiyuk, who is good, but not yet the caliber that can be a WR1. Add in a powerful running attack and one of the league's elite tight ends in George Kittle, and you have yourself a powerhouse.
Robinson has made it well known that he wants to win and play for a winner. While Green Bay and San Francisco are at the same level in that aspect, part of the reason he went to Chicago is because it was closer to Detroit where he grew up. As a result, Green Bay would be the more likely option between the two.
Detroit Lions
No, I have not lost my mind. I feel like I have to say this a lot, but here me out. The Detroit Lions are getting a new coach and, in this year's coaching carousel, they'd have to screw up to not get a good one. If Matthew Stafford stays, Robinson has a gunslinger he can work worth that will make it easy for him on the field. If receiver Kenny Golladay stays, they will be one of the most high-octane passing attacks in the league. Even if Golladay leaves, Robinson has shown he's more than capable of being a first option in a passing attack. 
The team was 19th in offense with Golladay out all but four games, which is definitely not too bad. Their young defense was dead last. An offense with a healthy Robinson would at least be in the top half, and they could easily trade for and/or use some assets to get a major defensive overhaul. Obviously, being close to home is important to Robinson, and although winning is far from guaranteed, money talks, and I'm sure Detroit would make it worth his while.