After this past weekend's FireKeepers Casino 400, just one race remains before the start of the 2021 NASCAR Cup Series Playoffs. Given that said race is slated to be run on the steep banks of Daytona International Speedway, the excitement level for fans is sky-high. While several executive decisions NASCAR has made in recent years have been rightly questioned, moving the regular-season finale to the most famous track in the sport was certainly a good one.
Expect the Unexpected at Daytona
Just as Michael McDowell proved at this year's Daytona 500 in February, anyone can win on a superspeedway. With the new NASCAR Cup Series Playoffs format carrying a "win-and-in" structure, a host of drivers have one last shot to sneak into the field of 16. Tyler Reddick is looking good to round out the playoff field on points. However, if a driver who is currently on the outside looking in scores a victory in Saturday night's Coke Zero Sugar 400, Reddick would be bounced from the playoffs. Here are three names who have a real chance to "steal" the final playoff spot at Daytona.
Top Candidates to Steal Final NASCAR Playoffs Spot
Austin Dillon | No. 3, Richard Childress Racing
For the past few weeks, it has been a two-way battle in the points standings for the final playoff spot. The fact that it was between Austin Dillon and his Richard Childress Racing teammate, Tyler Reddick, only upped the intrigue. After Reddick predictability gained ground in the standings at the road courses, Dillon and the No. 3 team showed up at Michigan International Speedway on Sunday with a car capable of winning the race outright. He picked up stage points to close the gap but made contact with Brad Keselowski just after finishing the second stage. The resulting wreck ended Dillon's day and left the elder RCR driver in a must-win position to qualify for the postseason.
While his quest at Daytona only got tougher as a result of the unfortunate accident, perhaps Dillon and his fans can take some solace in knowing that he has some of the best stats in the NASCAR Cup Series at the World Center of Racing. Among active full-time drivers, Dillon ranks fifth with an average finish of 16.1 over the last ten races at Daytona. He has reached victory lane before as well, winning the 2018 Daytona 500. Dillon was third in the 500 this year, proving that he still knows how to drive the 2.5-mile superspeedway as well as anyone. While there is a very small chance he can surpass Reddick on points, the No. 3 team has to go into the Coke Zero Sugar 400 with a "win or bust" mentality. The stats show Dillon has what it takes to pull off an improbable victory.
Matt DiBenedetto | No. 21, Wood Brothers Racing
Like Austin Dillon, veteran Matt DiBenedetto has proven to have a knack for superspeedway racing. It's true that his stats and driver rating have been much better at Talladega Superspeedway compared to Daytona. Nonetheless, Matty D cannot be counted out this weekend. The No. 21 Mustang got caught up in an early wreck in this year's Daytona 500, resulting in a 33rd-place finish. Prior to that, however, DiBenedetto had strung together three top-12 finishes in four straight races. Over his last ten starts at Daytona, DiBenedetto's average finish is 20.8. While that would be considered poor at any of the intermediate tracks on the NASCAR Cup Series circuit, it is quite respectable at a superspeedway like Daytona.
There are some positives to note when making the case for DiBenedetto to win outright on Saturday. First, he has notably been much more successful in the Coke Zero Sugar 400 than the Daytona 500. When one looks at only his last five starts in the shorter race, DiBenedetto's average finish is a rock-solid 14.6. He has two top-10s in those five races. Second, the No. 21 team has been showing marked improvement and building momentum in recent weeks. DiBenedetto has four top-10s and no finish worse than 11th over the last six races. In addition, he is still out to prove himself as he searches for a full-time ride for 2022. With one last shot to sneak into the NASCAR Cup Series Playoffs, DiBenedetto could very well score all-time win No. 100 for Wood Brothers Racing this weekend.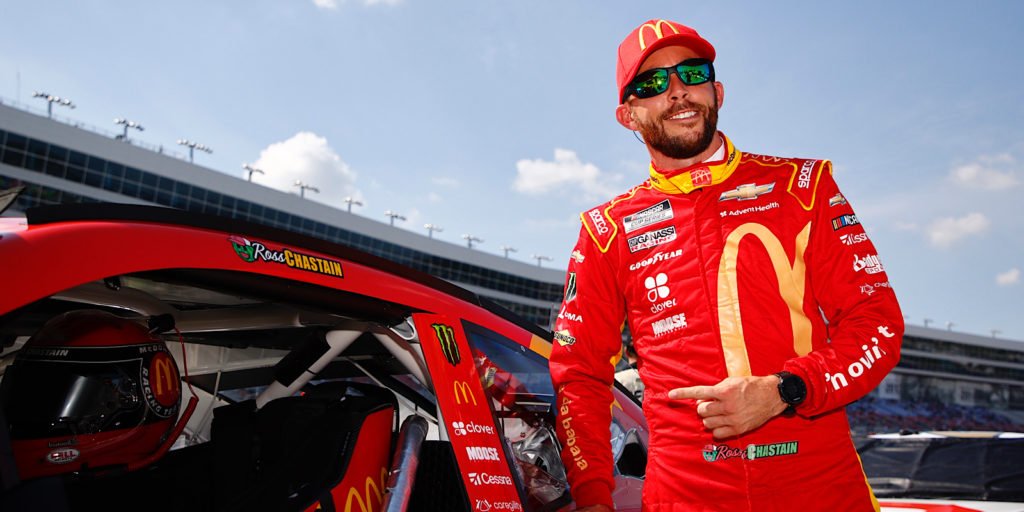 Ross Chastain | No. 42, Chip Ganassi Racing
Unlike DiBenedetto, Ross Chastain already knows that he will be driving for the expanding Trackhouse Racing Team next season. That said, this is still the impromptu grand finale season for Chip Ganassi Racing in NASCAR. After teammate Kurt Busch won in Atlanta to secure his spot in the playoffs, Chastain would undoubtedly love to follow suit this Saturday at Daytona International Speedway. After mechanical failures ended the day early for the No. 42 team at Michigan, they now have one last Hail Mary shot to sneak their way into the playoffs.
While it is a smaller sample size of just six NASCAR Cup Series races at Daytona for Chastain, the 28-year-old has certainly shown an ability to race well at the superspeedway. His average finish of 18.2 stacks up well compared to other drivers in the series. The 'Melon Man' also has two top-10 finishes in those starts, including a career-best seventh in this year's Daytona 500. The FireKeepers Casino 400 disappointment was a notable outlier compared to most other weeks during the second half of the season. Perhaps a little drafting help from Busch at the right time could be the extra boost needed to send Chastain to a surprise victory on Saturday.
---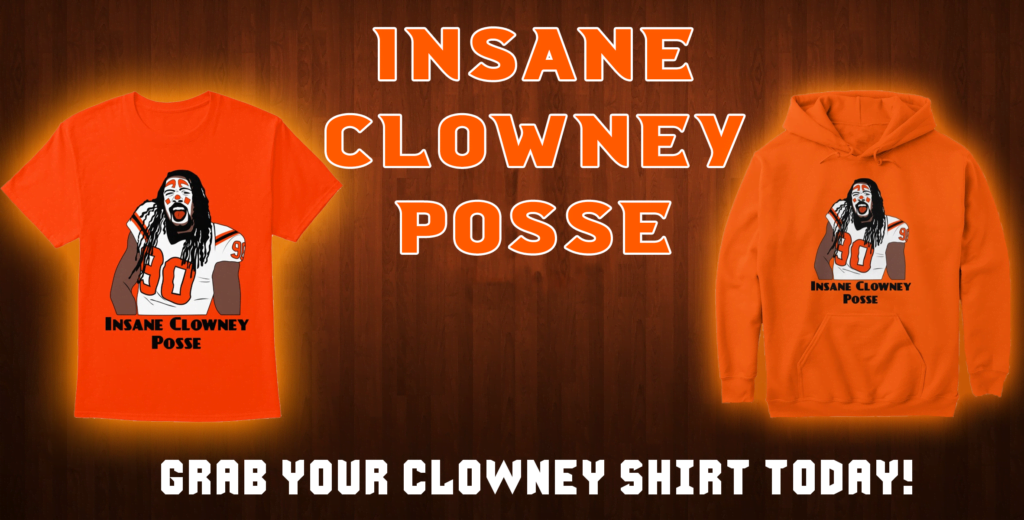 The only thing scarier than the Browns' pass rush are clowns. Get the design that shows off both today!
Available shirts in men, women and kids, along with posters and tumblers! Click here or the image above to see!
---