Seattle Seahawks running back Chris Carson has shown flashes of potential and is usually a very consistent option in the league. Unfortunately, he also is regularly plagued by injuries. 
Carson has missed at least one game in each of his four seasons and multiple games in three of those four. In total, he's missed 19 games already.
After two back-to-back 1000+ yard seasons on the ground, Carson ran for 681 yards and five touchdowns in just 12 games. In an offense that is usually run-heavy, the Seahawks were very pass-heavy this season. This ultimately hurt Carson's season-long production on the ground, but it allowed him to catch four touchdown passes.
Here are the three most likely Chris Carson free agent destinations in 2021 NFL Free Agency.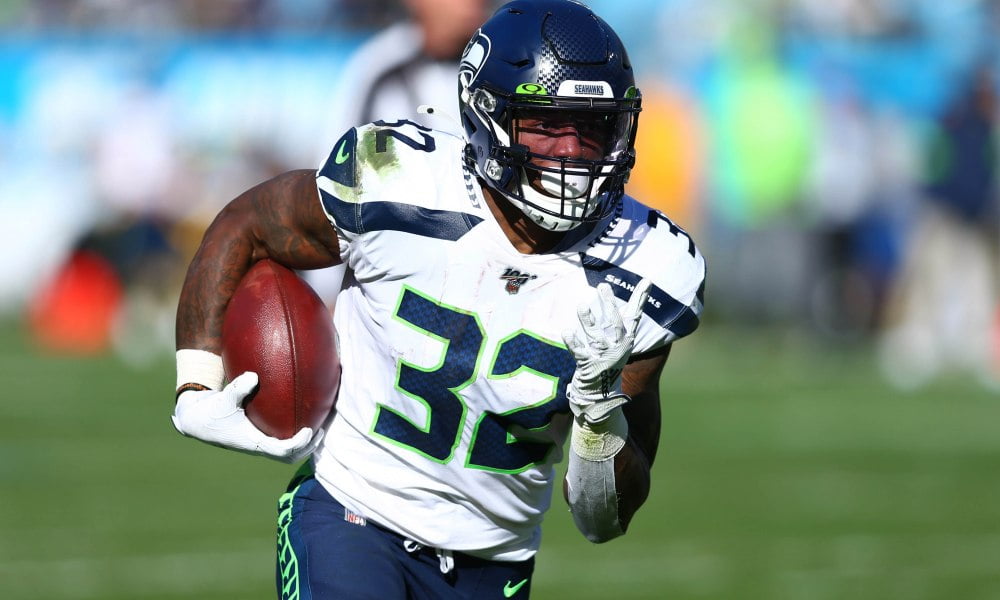 Chris Carson Free Agent Destinations
New York Jets
A team that would be willing to spend a solid chunk of money on Chris Carson would be the New York Jets, especially since they've had trouble running the ball for multiple seasons now. The Jets organization is a dumpster fire, featuring a horrible attempt at "Tanking For Trevor," but securing a solid running back is a big first step to optimizing the offense.
The Jets recently hired Robert Saleh to be their new head coach. He clearly knows Carson's abilities, as he was the defensive coordinator for the San Francisco 49ers. Defensive-minded head coaches also typically like to be a tough-minded team that runs the ball up the gut to set the tone. Carson can do that for the Jets.
Pittsburgh Steelers
The Pittsburgh Steelers' rushing offense was one of the worst in the league this season, as James Conner couldn't get anything going at all during the season. The entire offense is at fault for the poor season. However, it's reasonable to assume the Steelers will want to make an upgrade at the running back position. No back runs consistently harder than Carson does, breaking over 140 tackles since coming into the league in 2017. That's something the Steelers really need in order for the offense to progress next season, after a historically bad rushing season.
Buffalo Bills
The Buffalo Bills have arguably the most explosive offense in the league. But if they're lacking in an area, it's the running back position. There's some promise in young backs Devin Singletary and Zack Moss. However, neither one is a game-changer like Carson can be when healthy. The Bills are known to play aggressive and have some hard-nosed players. Signing Carson could just enhance the toughness in the locker room. Carson's injury history could knock down the price a little bit as well, so if he was willing to take somewhat of a discount to sign with a top AFC team, the Bills would have the most complete offense in the league.