After a week of new beginnings in St. Louis, the NASCAR Cup Series heads back to the west coast this weekend. Sonoma Raceway marks the second and final visit to the state of California on the 2022 NASCAR schedule. Sunday's NASCAR Toyota Save Mart 350 will also be the final race on the FOX portion of the broadcast schedule. For the Cup Series, this also marks the second road course race of the season.
This year, the 1.99-mile track will revert back to the pre-2019 layout. In a nutshell, this simply means that NASCAR will not run the carousel. Sonoma Raceway is also in the heart of California's wine country, so the race winner will be able to celebrate with a special glass of red in victory lane.
The NASCAR Camping World Truck Series will also be in action at Sonoma this weekend in a schedule alteration from last season. Instead of running at Watkins Glen International in August, the trucks will run on Saturday to help make it a doubleheader NASCAR weekend.
Read on for the complete NASCAR Toyota Save Mart 350 schedule to find out when the cars will be on track throughout the weekend and get the start time for the NASCAR race today.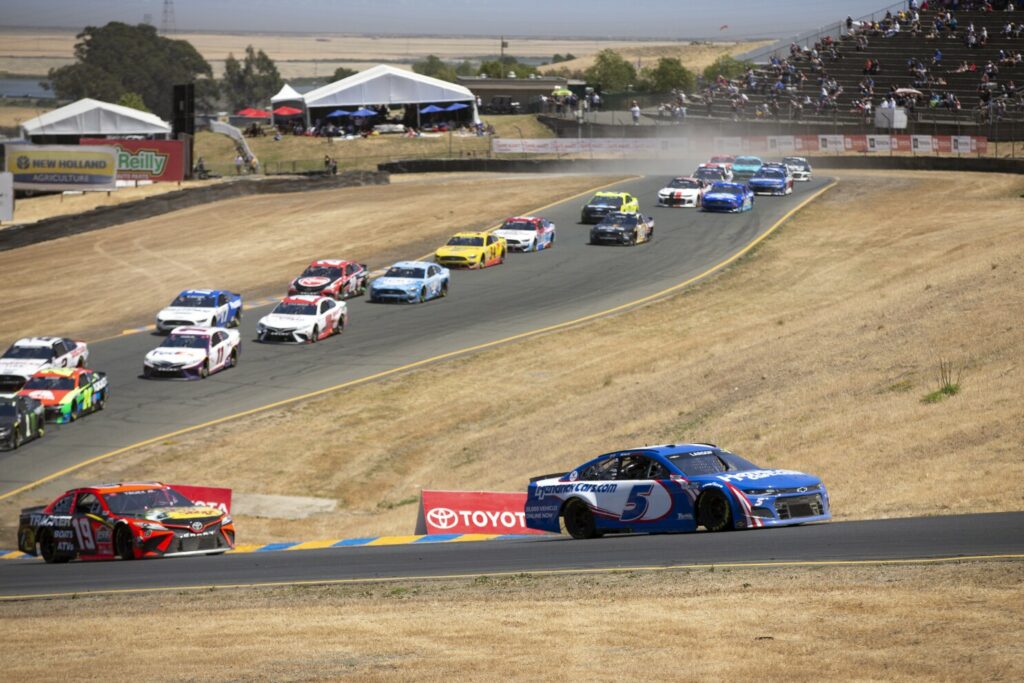 NASCAR Weekend Racing Schedule | Toyota Save Mart 350
Friday, 6/10 | NASCAR Race Today
NASCAR Camping World Truck Series
Event: Practice
Start Time: 6 PM ET
Coverage: N/A
Saturday, 6/11
NASCAR Camping World Truck Series
Event: Qualifying
Start Time: 1 PM ET
Coverage: FS1
NASCAR Cup Series
Event: Practice/Qualifying
Start Time: 4:30 PM ET
Coverage: FS2
NASCAR Camping World Truck Series
Event: DoorDash 250
Start Time: 7:30 PM ET
Coverage: FS1
Sunday, 6/5
NASCAR Cup Series
Event: Toyota/Save Mart 350
Start Time: 4 PM ET
Coverage: FS1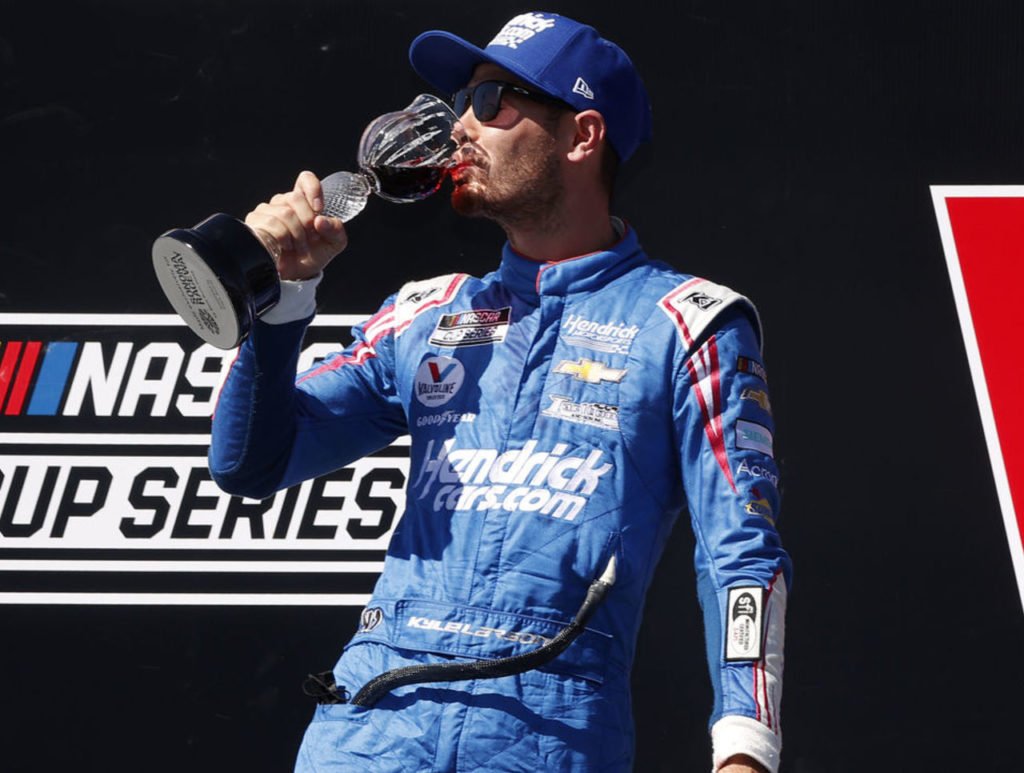 NASCAR Toyota/Save Mart 350 Schedule and Race Info
NASCAR Camping World Truck Series
DoorDash 250
Date: Saturday, June 11, 2022
Start Time: 7:30 PM ET
TV Coverage: FS1
Distance: 150 miles
Laps: 75
Defending Champion: N/A
NASCAR Cup Series
Enjoy Illinois 300
Date: Sunday, June 12, 2022
Start Time: 4 PM EST
TV Coverage: FS1
Distance: 219 miles
Lap:110
Defending Champion: Kyle Larson