Carolina Panthers
Key FA: Mike Adams, Matt Kalil, Captain Munnerlyn, Julius Peppers
Rookies: Christian McCaffrey, Curtis Samuel, Taylor Moton, Daeshon Hall
Key Losses: Ted Ginn, Mike Tolbert, Mike Remmers
Record: 6-10
A perfect example of a team who experienced a Super Bowl hangover. Cam Newton was coming off his career-best season in 2015, throwing for 35 touchdowns and rushing for another 10. 2016 on the other hand was a completely different story. Cam threw for the 2nd-lowest amount of touchdowns in his career and completed a league low 52.2 percent of passes. Newton took a shot to the helmet in the week five matchup against division rival Atlanta Falcons and his season was never the same. He went on to miss week 6, then his rushing attempts seemed to come less and less as though they were scared he would break.
Entering 2017, the Carolina organization has to ask themselves if they want Cam Newton to continue running the ball. Newton takes a good amount of hits and is entering his age 28 season. 28 is still very young for a quarterback, but with the hits he takes, when is too much? Can Carolina turn Newton into a more dynamic passer like he was in 2015? First round draft pick Christian McCaffrey is a player who can certainly help. McCaffery is a big time playmaker and has the receiving chops to be a useful weapon out of the backfield. Expect the rookie to be involved early and often for Carolina. Curtis Samuel out of Ohio State is another player who can be a big part of this offense. Samuel may not blow up the stat sheets in year one, but will be a big presence for Cam Newton. Entering the year as the starting slot receiver, Samuel can turn into a valuable piece of the Carolina offense.
Carolina's defense was one-sided in 2016 with the rush defense ranking inside the top-10 while the secondary ranked in the bottom five. This season, Captain Munnerlyn comes in leading the team as the top corner. Munnerlyn isn't the most skilled player, but what he brings to a lacking secondary is a certain leadership and versatility as he can play in all defensive back spots. Mike Adams enters his 14th season and is looking to be a similar player as Captain Munnerlyn. Adams will come in and be a great run-stopper and ball hawk for a team that was one of the top interception teams in the league despite ranking bottom five in passing yards given up. Julius Peppers is a huge addition to a great defensive line. Peppers won't be an every down player, but will be used for his pass-rushing skills. Peppers is still productive going into his 16th NFL season, earning at least seven sacks in every season since 2007.
All in all, if Carolina is looking to make another playoff push, they may be a season away.
New Orleans Saints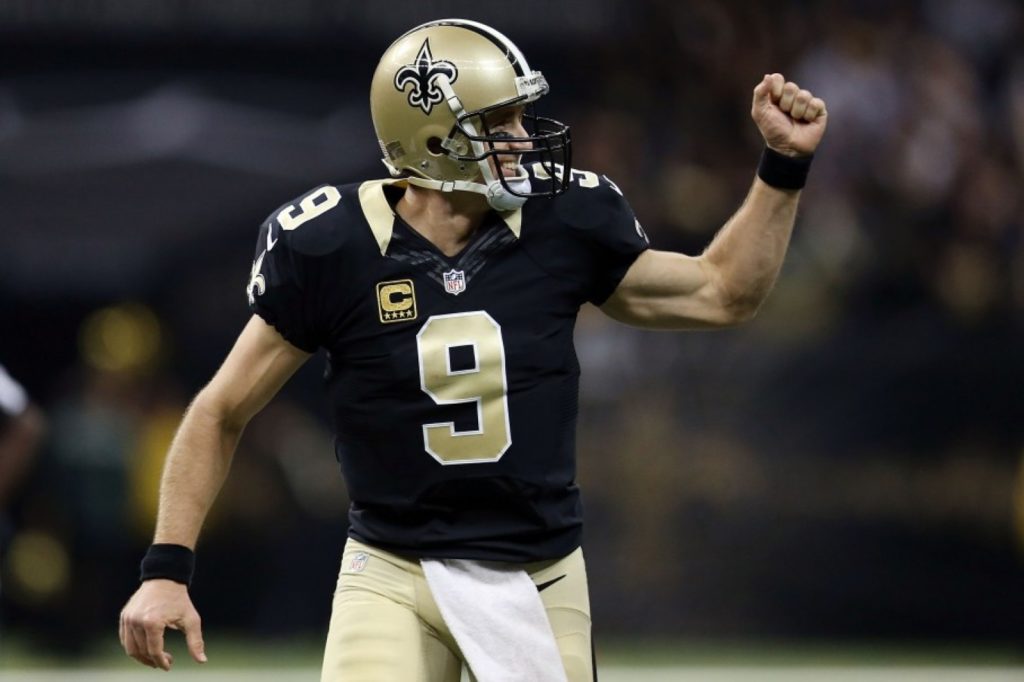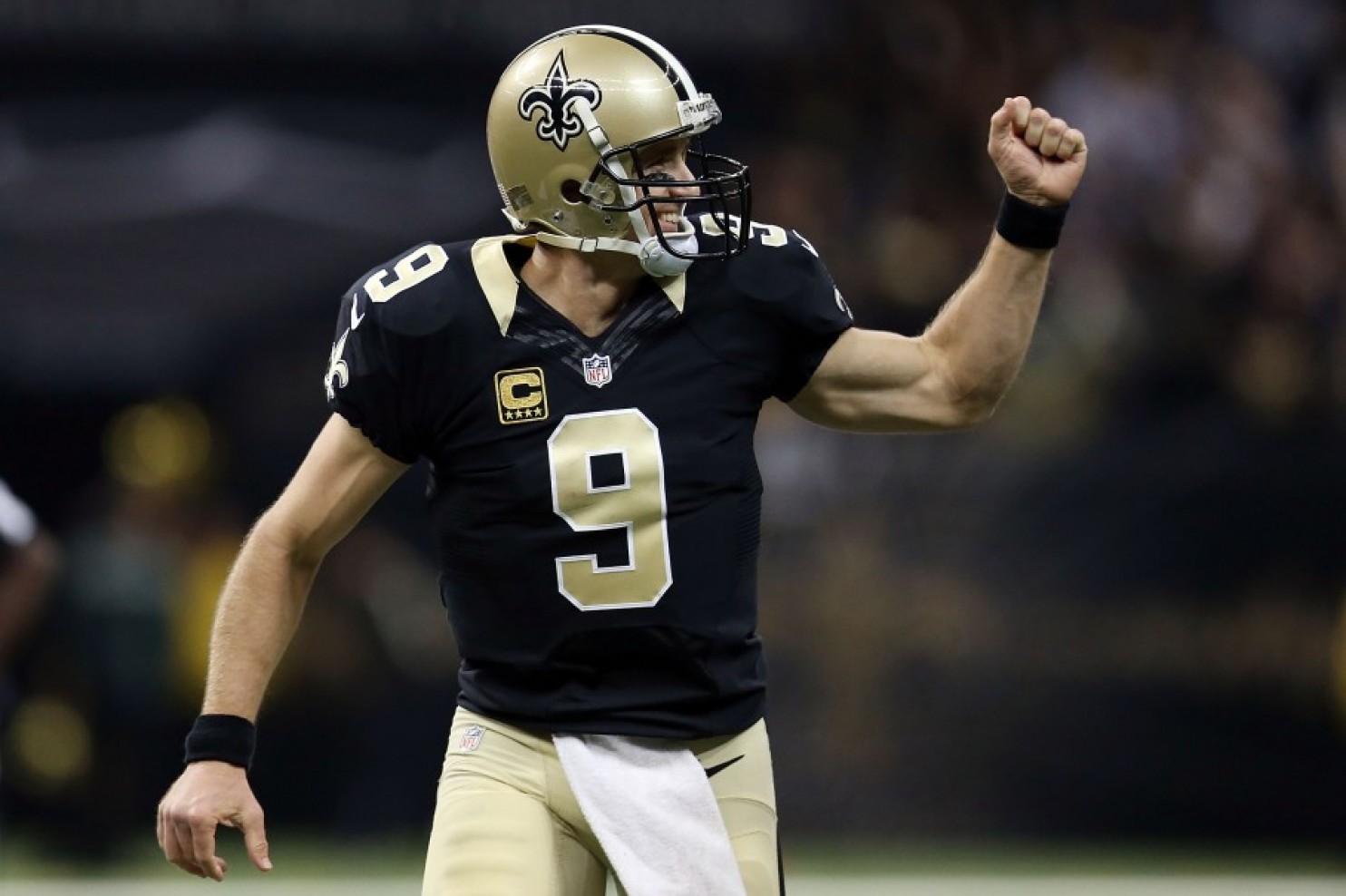 Key FA: Ted Ginn, Alex Okafor, Adrian Peterson, Larry Warford, Manti Te'o
Rookies: Marshon Lattimore, Ryan Ramczyk, Marcus Williams, Alvin Kamara
Key Losses: Brandin Cooks, Nick Fairley (heart problem)
Record: 7-9
The New Orleans Saints are one of the most hit or miss teams in the league. Drew Brees is still lighting up the NFL entering his age 38 season. With having a Hall of Fame quarterback on your roster, anything is truly possible. He can carry the Saints to the playoffs or be hampered by one of the worst defenses in the NFL. The Saints offense is going to continue to be elite with second year receiver Michael Thomas looking to improve on an impressive rookie season. Speed demon Brandin Cooks was traded to the New England Patriots and was essentially replaced with Ted Ginn, who still has the speed to take the top off the a defense. Adrian Peterson's ten year run with the Minnesota Vikings has come to an end. Peterson looks to start a new chapter in New Orleans splitting the rock with Mark Ingram. Ingram has a problem with staying healthy so expect the 32-year-old Peterson to be a heavy part of this offensive attack. He will surely enjoy not running against a loaded box for the first time since Brett Favre was his quarterback.
The New Orleans defense has been one for the worst over the past two seasons. Bad secondary signings have stunted the growth and development of their current pieces. Delvin Breaux showed flashes in 2016, but wasn't as consistent as they needed him to be. Rookie Marshon Lattimore will come in and be given an immediate role in the lackluster secondary. Lattimore was a great pass defender in college, with 14 pass deflections and four picks his final season at Ohio State. Alex Okafor will be holding down the fort at left defensive end looking to harrass opposing quarterbacks. Okafor is not an every down player but can help create some pressure for the Saints, who were ranked in the bottom five in sacks last season. The defense took a big blow earlier this summer when defensive tackle Nick Fairley was diagnosed with heart complications. We do not know if this is the last we will see of Fairley on the field, but he has officially been shut down for 2017.
The Saints making a run at a playoff spot with the stacked division and an unproven defense is unlikely. Drew Brees' window is closing fast in The Big Easy, if he has a chance it has to be soon. Everyone knows this, so there could be more roster moves in store for this Saints team.
Tampa Bay Buccaneers
Key FA: DeSean Jackson, J.J Wilcox, Nick Folk, Ryan Fitzpatrick
Rookies: O.J Howard, Justin Evans, Chris Goodwin, Kendell Beckwith, Jeremy McNichols
Key Losses: Bradley McDougald, Akeem Spence, Mike Glennon
Record: 9-7
The Tampa Bay Buccaneers have been in a playoff drought for the past nine seasons. The team's current makeup of young rising quarterback Jameis Winston and receiver Mike Evans, who are both just 23-years-old, could be enough to get Tampa Bay to the playoffs sooner rather than later. Winston and Evans both took huge steps last season and led Tampa Bay to a 10-6 record, just missing the playoffs. Winston finished inside the top-10 in passing touchdowns while his 6'5″ teammate Mike Evans tied for second in receiving touchdowns. Entering 2017, the Buccaneers acquired deep threat DeSean Jackson during the free agency period. Jackson instantly comes in as the best receiver next to Evans and opens up more opportunities for Evans to only be covered by one defender. If you leave DeSean Jackson one-on-one, he will school almost any corner for a long touchdown. The Buccaneers have been reliant on 34-year-old Vincent Jackson and slot man Adam Humphries, names that don't excite you. First round draft pick O.J Howard will come in and give Jameis Winston another weapon to play with. 2016 tight end Cameron Brate was a great red zone threat, but didn't provide much between the 20's. Running back Doug Martin is suspended for the first three games of the 2017 season. This will be a make or break year for the 6th-year running back. Martin has missed 23 games throughout his career, while only playing a full 16-game season twice. In Martin's career, he has either rushed for 1,400 yards or 400 yards, no in between. Martin has shown he can be one best backs in the league if he can stay healthy. In Martin's 2017 three game absence, the ball will be handed over to Jacquizz Rodgers, Charles Sims and rookie Jeremy McNichols. Rodgers took over last season for Martin and had great success in his time as the starter.
For the Tampa Bay defense, not many pieces were lost in the offseason. Safety Bradley McDougald left in free agency and has been replaced by J.J Wilcox. McDougald recorded 91 tackles, two interceptions and ten pass deflections. Wilcox will have a lot on his plate replacing a key player in the Bucs secondary. Chris Baker has been added to the roster and is the early favorite to start at right defensive tackle. Baker will look to help the Buccaneers pass rush improve from 2016. A player to keep an eye on is 2nd-year cornerback Vernon Hargreaves. Hargreaves had a rough rookie year only finishing the season with one interception, but did do a great job finishing plays with almost 70 tackles and nine pass deflections.
Atlanta Falcons
Key FA: Dontari Poe
Rookies: Takkarist Mckinley, Duke Riley, Sean Harlow
Key Losses: Patrick DiMarco, Paul Worrilow
Record: 11-5
One question every NFL fan is wondering is whether or not the Falcons will have a super bowl hangover? Although they didn't win the Lombardi Trophy, they still put up a great fight. And the answer to that question is yes…but to an extent. Matt Ryan hit his prime as a quarterback in 2016 winning MVP, leading the falcons to an 11-5 record, and most importantly led Atlanta to their first super bowl since 1998. The Falcons have high standards to live up to with the young duo of Jameis Winston and Mike Evans looking to launch Tampa Bay into the top of the division. I have yet to mention a coach in my reviews of the NFC teams but I will start here.
Offensive Coordinator Kyle Shanahan left the Falcons to take over a rebuilding 49ers team. Shanahan has a strong reputation as being a great offensive mind, and with him departing, it could cause the Atlanta offense to take a step back. In Shanahan's two seasons as Offensive Coordinator, the Falcons ranked 7th in total yards and 21st in total points during the 2015 season while flying up the charts in 2016, ranking 2nd in total yards and 1st in total points. A coach does not guarantee a team's success or failure, so the Falcons very well could continue their dominant ways with the three-headed monster of Matt Ryan, Devonta Freeman, and Julio Jones.
The Falcons defense will look very similar to last season, but they will try to improve their pass defense from last year since it was one of the worst in the league. Rookie linebacker Duke Riley is looking as the early favorite to start at weakside linebacker. Expect 2nd-year safety Keanu Neal to help the secondary in pass coverage and in stopping the run as he did with over 100 tackles in 2016. If he improves at all from last season, offenses will certainly think twice before bringing the ball anywhere near him. The team also brought in Dontari Poe to help solidify the defensive line. All in all, this defense will mimic their head coach and will be a tough, energetic group.