As with every year, the fantasy basketball season has snuck up on us! While we are in the thick of the football season, the NBA is just beginning, which means fantasy basketball drafts everywhere are taking place. With the NBA becoming such a "player-centric" league, fans of the sport feel like they are connected to their team. That is one of the reasons why many fantasy basketball owners will choose one of the player-inspired fantasy basketball team names.
This article has a list of the 100 best fantasy basketball team names for the 2022-23 season.
Rookie Fantasy Basketball Names
Poison Ivey (Jayden Ivey)
He's too Liddle! (E.J. Liddell)
Moore Money Moore Problems (Wendell Moore Jr.)
Bow to Beauchamp (MarJon Beauchamp)
Walker Texas Ranger (Walker Kessler)
Here's Johnny! (Johnny Davis)
U.S. Paolo Assn. (Paolo Banchero)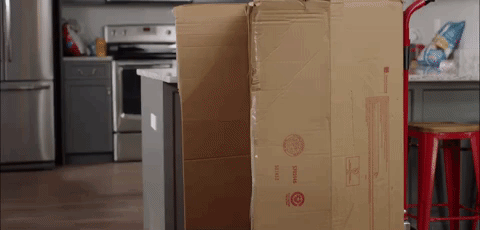 Get your fantasy basketball trophies, championship belts and other awards for your league from TrophySmack! CLICK HERE to claim a discount on your first purchase!
Best Fantasy Basketball Team Names | Funny Fantasy Basketball Names
50 Shades of Klay
A Friend in Need is a Friend Embiid
Ayton's Places
Baby Got Zubac
Ball of Duty
Bane of My Existence
Batum Raiders
Beal or No Beal
Beal Ticket
Beam Me Up, Scottie Barnes
Better Call Ball
Big Girls Don't Kawhi
Brains and LeBron
Bridges Over the River Kawhi
Bron to be Wild
Carry on My Hayward Son
Collin the Family
Come Out and Klay
De'Aaron on the Side of Caution
De'Andre Hunter Gatherers
Don't Go Jayson Waterfalls
Doncic Forget About Me
Draymond Green's Punch-Out!!
Equal and Opposite Kyrie Action
Every Kiss Begins with Klay
Everybody Loves Draymond
Faces of Seth
First Cade Kit
Flat Earth Society
Forever Trae Young
Freaks and Greeks
Full Metal Jokic
Get 'Er Brogdon
Giannisty is the Best Policy
Girl You Know It's Jrue
Go Harden or Go Home
Grin and Barrett
Grin and Gobert It
Hall of Damers
Harden the Interruption
Hield of Dreams
I Can't Believe It's Not Butler
I Dame, I Saw, I Conquered
I Have the Need, the Need for Embiid
I Was in the Poole!
Ja & Order
Ja Breakers
Ja Humbug
Jeffery Damer
John, Paul George and Rondo
Jonas Valanciunas Brothers
Jrue Religion
Just Wanna Get Cade
KAT Fancy
Kawhi Me a River
KD's Burner Team
Killian in the Name of
Kyrie on My Wayward Son
LaBelo the Ball
LaMelo Ball Don't Lie
LaVine on a Prayer
Little Drummond Boys
Massive Josh Hart Attack
McCollum as I McSee'em
Mo Bamba Mentality
Mo Money, Mo Mamba
My Lillard Ponies
Myles Turner Overdrive
Nunn Shall Pass
Poole Party
Portishead
Professional Russelling
Rock'em Siakam Robots
Round Earth Roundballers
Say My Name, Say My Dame
Secure the Bagley
Stairway to Devin
Stairway to Kevin
Steph Infection
Suggs and Kisses
SupercalifragilisticexpialiDomantasSabonis
SuperHerros
Tell Me a Jokic
The Fultz in Our Stars
The Jimmy Butler Did It
Too Good to be Jrue
Too Hot to Randle
Weekend at Anfernee's
Who What When Where Kawhi
You're Killian Me, Smalls
Zeroes to Herros
Zion Kings
Zubac in Black