Don't look now, but the fantasy basketball season is right around the corner! With the NBA becoming such a "player-centric" league, fans of the sport feel like they are connected to their team. Just like football, people play fantasy basketball, so they have a reason to watch every game. With the season about to start, rankings will be useful, but the most important decision right out of the gates will be to decide on your fantasy basketball team name.
This article has a list of the most creative and funny fantasy basketball team names for the 2021-22 season.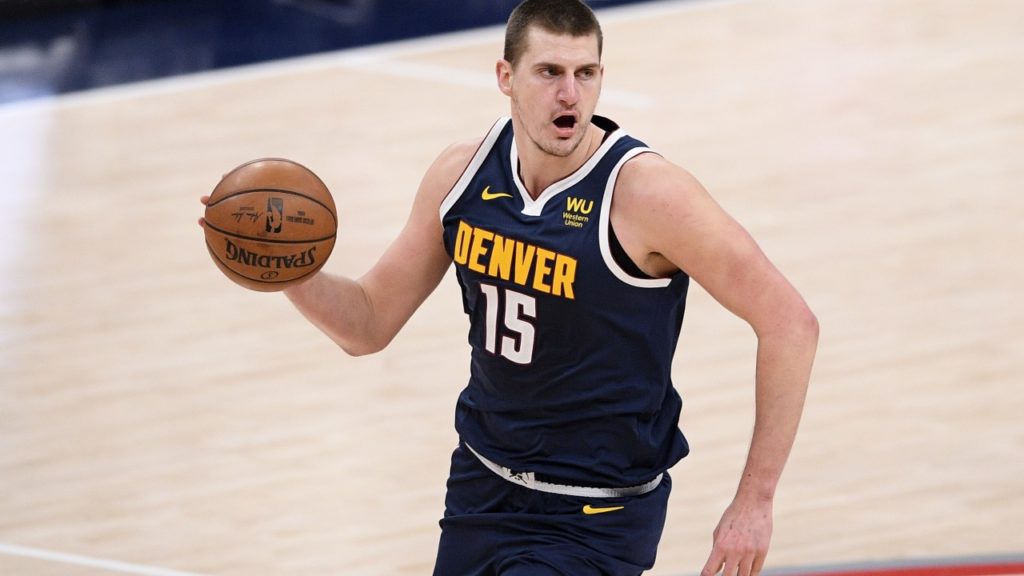 Fantasy Basketball Team Names
Adams Family
All You Need is Love
Alt-Dwight
Atomic Biyombos
Ay-Ton of Drugs
Bad to the Bojan
Ball Lives Matter
Beal Good Inc.
Bed, Bath and Bioymbo
Better Call Paul
Beverley Hillbillies
Big Baller Brand
Big Girls Don't Kawhi
Blake Gryffindor
Booker an Uber in the Morning
Bow to the Brow
Breaking Batum
Bros Before Rose
Burks and Recreation
Butler? I Barely Know Her
Can of Nikola
Can't Take a Jokic
Clam Crowder
Cool Hand Luka
Couldn't Caris Less
Curry on my Wayward Son
Dame of Thrones
Dame Time
Danilo Ice
DeMar's Rover
Don't Go Breaking Josh Hart
Dr. BealGood
Durant Durant
Dwight Wing Extremists
Every Day I'm Russelin'
Everybody Loves Draymond
Fear the Beard
Fifty Shades Of Klay
Flat Earth Theory
Full Metal Jokic
Fultz In Our Stars
Geodude used Harden
Giannis Alphabet
Go Harden in the Paint
Grand Theft Rondo
Gun's N Roses
Head in the Dame
Heard it through the Grape LaVine
Help Me Rondo
Herro Ball
Hield or High Water
Holiday Inn
Hooked on a Bealing
I Can't Believe it's Not Butler
Ibaka Flocka Flame
Imagine Dragic
Infinity Warriors
It's Harden Out Here For A Pimp
Jae Walker
James of Thrones
Jrue Grit
Jrue Let the Dogs Out?
Kareem Abdul-Jabari
KAT in the Hat
KAT-man
Kawhi of the Tiger
Kawhi So Serious
Kent Blazemore
Kleber Lang
Kyrie on Wayward Son
LaVine La Vida Loca
License to Lillard
Little Red Rodney Hood
Malcolm in the Middleton
Melo on My Mind
Midnight Kawhiboy
Mo Problems Mo Bamba
My Team is a Jokic
Pandemic P
Pretty Fly for a Whiteside
Randle in the Wind
Return of the Cedi
Rock Harden
Russ Belt
Secured the Bagley
Stairway to Kevin
Steph Infection
Strange Dragic
Tacko Bell
Tacko Tuesday
The Big Lebronski
The Gobert Report
The Price is Dwight
The Zion King
There Goes Ty Herro
Vucci Mane
Wall Don't Lie
WebEmbiid
Whiteside Men Can't Jump
Wiseman Say
---
Follow us on all of our social channels! Check out our Twitter, Facebook and YouTube for more great FlurrySports content.
---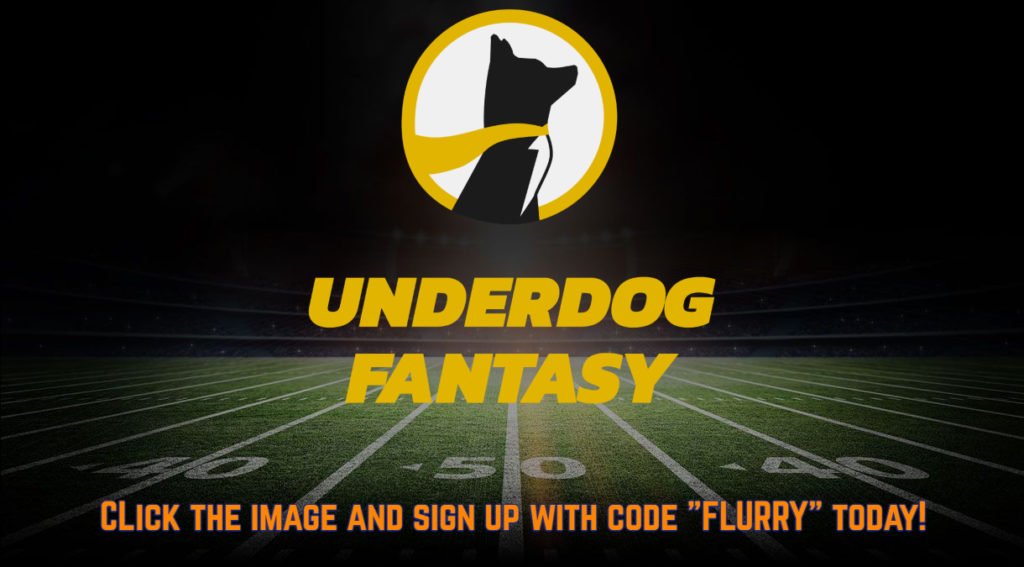 Underdog Fantasy is a new type of DFS that combines the fun of season-long drafts with daily fantasy sports. Aside from their fun, addictive draft mode, Underdog Fantasy also has pick'em player props for many different sports and athletes!
Click the image or RIGHT HERE to get signed up today, and don't forget to use the promo code FLURRY for a FREE $10 bonus on your first deposit!
---