Today in sports history (2000), San Francisco slugger Barry Bonds hits a home run into the San Francisco Bay. This home run was regarded as the first ever "splash-hit" in Giants history. The home run came against Mets pitcher Rich Rodriguez.
With two men on base, Bonds blasted a towering left field shot into the bay. This was the first of many Bonds splash-hits.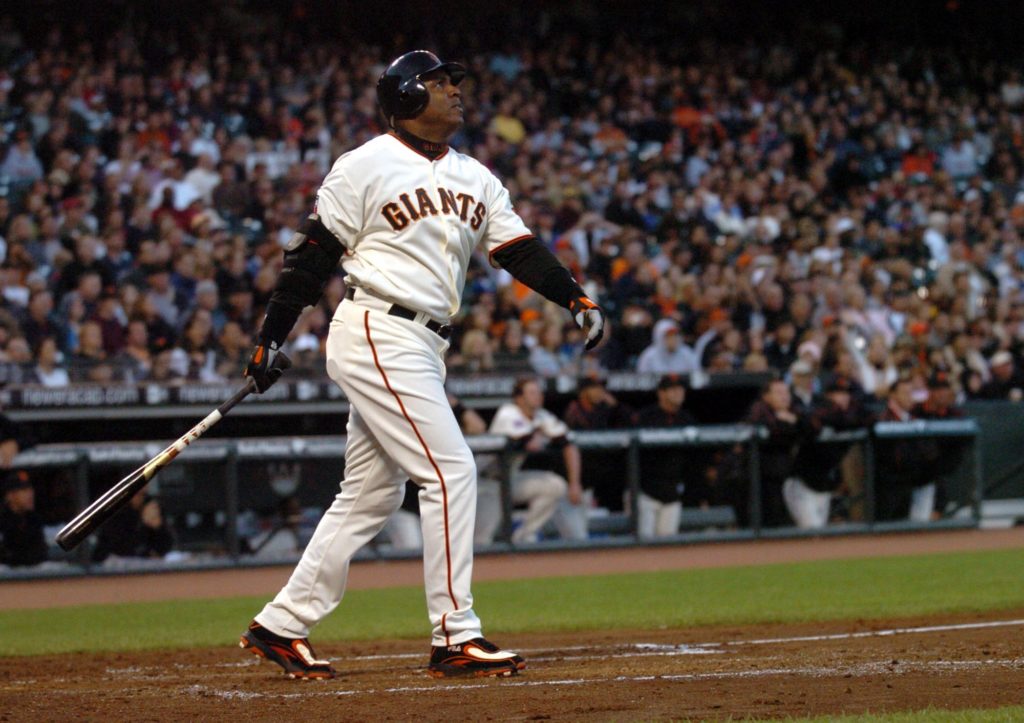 Barry Bonds Adds 34 More Splash Hits to his Resume
Barry Bonds is noted for two things in his career: having the home run record and steroids. Whatever your beliefs are on steroids, you have to admit that Bonds was a damn good baseball player. His intimidating presence often had pitchers intentionally walk him, including when the bases were loaded.
Bonds finished his Giants career with 35 splash hits. Pablo Sandoval and Brandon Belt are the next closest player to Bonds, with eight a piece. Due to the incredible difficulty of hitting opposite field, no primary right-handed batters have recorded a splash hit.
Named after Hall of Famer Willie McCovey, McCovey's Cove has been one of the biggest parts of the Giants' stadium. The total for all of the Giants home runs that were hit into McCovey's Cove is 81. 45 have been hit by visiting teams.
The fun of McCovey's Cove, is watching the various fans in the bay swim and kayak to try and collect the home run balls. Fans swimming and kayaking are also an homage to fans from McCovey's era who would sit outside the stadium in right field to collect home run balls.