Super Wild Card Weekend kicks off on Saturday, with games being played through Sunday. There are six great games to watch and bet on this weekend, and you can pick games and follow along by filling out a printable NFL Playoff bracket for Wild Card Weekend 2023.
With many divisional matchups and rematches taking place this weekend, Wild Card Weekend has a great chance to live up to its name. Whether you're doing a pool with family and friends or you want to test your own knowledge, filling out a bracket when it's playoff time is always fun.
Let's not waste any more time. Below, you will find your printable NFL Playoffs bracket and schedule for Wild Card Weekend 2023!
Printable NFL Playoff Bracket and Wild Card Weekend Schedule
CLICK HERE to download our printable 2023 NFL Playoffs bracket and Wild Card Weekend schedule for free, getting you ready for some playoff football.
It's important to note that the NFL Playoffs do a re-seeding after each round. This means it does not follow the typical tournament format that we can plan out. Instead, the lowest seed remaining will play the top seed in the conference next week. That lowest seed could be any one of four teams. In other words, you may need another printable NFL Playoff bracket next week, and FlurrySports will have it ready for you, so make sure to come back!
After a wild 18-week season that truly came down to the final game, anything could happen this postseason. This could be one of the most exciting Super Bowl runs we have ever seen, as it feels like any team could make a run if given the right circumstances.
Shop For Trophies, Championship Belts And More At TrophySmack!
As 14 NFL Playoff teams compete to hoist the Lombardi Trophy, you can also get your own trophy at TrophySmack!
If you have never heard of TrophySmack, where have you been? After getting a deal on Shark Tank, TrophySmack has been the preferred destination for the most customizable trophies, championship belts, rings, champ chains, metal wall art and more!
Click our link and use the promo code FLURRY at checkout to get a free ring ($59 value) with a trophy purchase!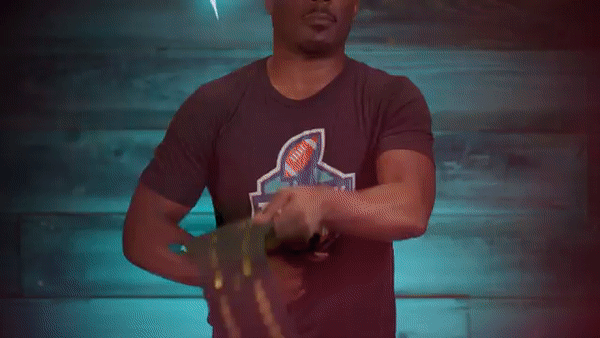 NFL Playoffs Schedule | Wild Card Weekend
Much like last season, the Super Wild Card Weekend schedule will feature six games spanning from Saturday to Monday. The 2023 NFL Playoffs schedule has two games on Saturday, three on Sunday, then one Monday Night Football game. Make sure you get your printable NFL Playoff bracket and schedule before Wild Card Weekend games begin on Saturday.
Let's take a look at the NFL Playoffs schedule for Wild Card Weekend.
Saturday Games
Seattle Seahawks vs San Francisco 49ers
Los Angeles Chargers vs Jacksonville Jaguars
Sunday Games
Miami Dolphins vs Buffalo Bills
New York Giants vs Minnesota Vikings
Baltimore Ravens vs Cincinnati Bengals
Monday Games
Dallas Cowboys vs Tampa Bay Buccaneers
On Bye: Philadelphia Eagles, Kansas City Chiefs