NFL Week 1 kicked off with a Thursday Night Football game that was a one-sided affair. With 15 other great games on the NFL slate, hopefully, the excitement level can pick up a bit. Of course, having a little money on the games always raises the excitement, whether it is through betting or NFL DFS. In this article, we have a Jonathan Taylor fantasy football pick for PrizePicks.
There is a lot of money to be made on PrizePicks this weekend by correctly selecting over or under NFL player props. They have made it even easier for you by giving you this exciting free square promo.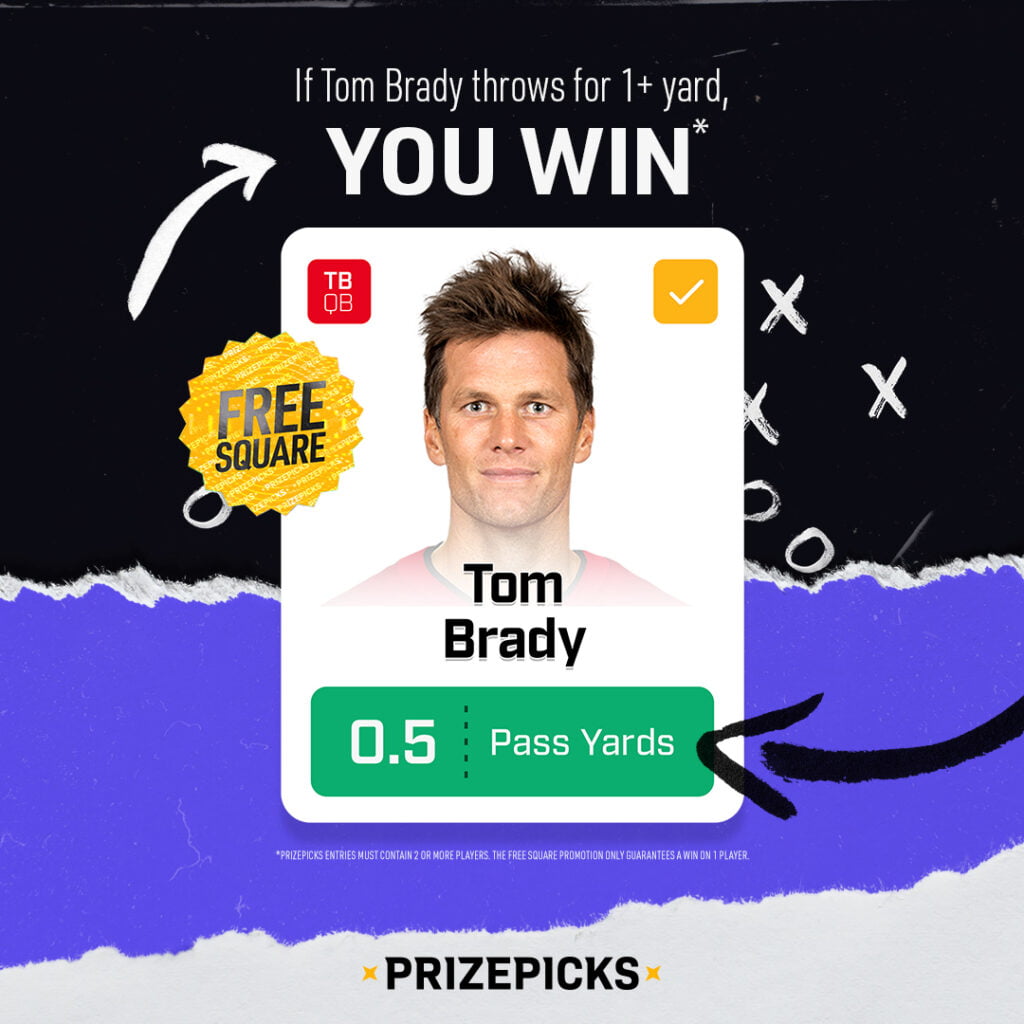 PrizePicks Promo | Week 1 NFL DFS Player Props
With all due respect (and I do mean all due respect), what the hell is PrizePicks doing? I really like this NFL DFS site, but it feels like they're trying to go bankrupt here. Well, it is what it is. This PrizePicks promo is a sweet one.
Consider this your "free square." All Tom Brady has to do is pass for a yard and it will be a correct pick. So, all you need to do is pair this pick with one other to win three times your money! Pair it with more for an even larger payout!

PrizePicks Payout Breakdown
At PrizePicks, users string together NFL DFS player props into a parlay up to five legs. These picks can be in a single stat or picking over/under fantasy football points using PPR scoring. After forming a parlay, users can select to play it using Flex Play or Power Play.
Flex Play Payout
For Flex Play, users can build a parlay up to five legs and still be paid out if one or more of their picks is incorrect. Of course, less risk means less reward, so the payout is lower:
3 Leg Parlay:

3 Correct = 2.25x, 2 Correct = 1.25x

4 Leg Parlay: 4 Correct = 5x, 3 Correct = 1.5x
5 Leg Parlay: 5 Correct = 10x, 4 Correct = 2x, 3 Correct = 0.4x
Power Play Payout
Power Play is much like a parlay at a sportsbook, where it is all or nothing. Since the risk is higher, the payout is as well.
2 Leg Parlay: 3x Entry Fee
3 Leg Parlay: 5x Entry Fee
4 Leg Parlay: 10x Entry Fee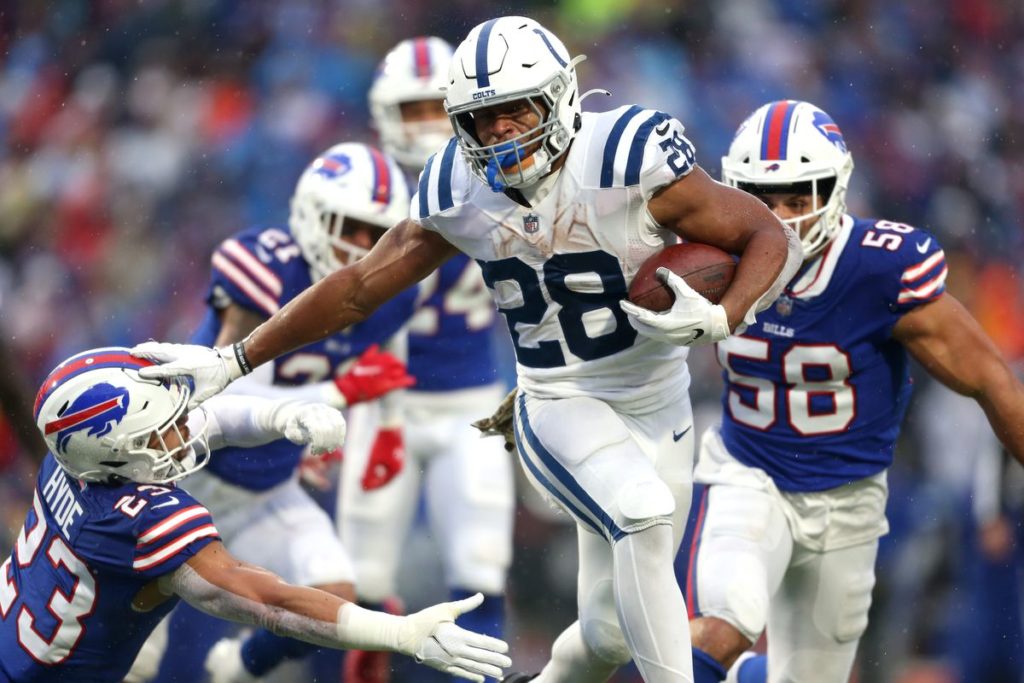 Jonathan Taylor Fantasy Football Pick: Over 98.5 Rushing Yards | NFL DFS Player Props
Clearly, the Jonathan Taylor fantasy football outlook is very high. He was the top overall draft pick in most fantasy football drafts, and the Jonathan Taylor fantasy football outlook for Week 1 is just as high.
Taylor had to be smiling when he saw the Indianapolis Colts would play the Houston Texans in Week 1. In two games against Houston last season, Taylor ran for 145 and 143. Don't overthink this one.
The Colts are heavy favorites, and Jonathan Taylor will be the one to control the clock and keep this offense on schedule. Taylor getting 100 rushing yards will always be among the best NFL player props and NFL DFS picks on PrizePicks to place.
Combine this Jonathan Taylor fantasy football NFL player prop with the Tom Brady promo on PrizePicks to get 3x your money this weekend!
Other PrizePicks NFL Player Props | NFL DFS Picks
String these NFL DFS player props together on PrizePicks today to win up to 10x your wager amount!
Devin Duvernay OVER 19.5 Receiving Yards
Aaron Jones OVER 50.5 Rushing Yards