The explosion of popularity the UFC has had over the past couple of years is well documented. With a high-value production, exciting personalities and the best fighters in the world, the UFC has truly become a must-watch sport. But one key individual shouldn't be overshadowed in the growing success of the UFC — Bruce Buffer.
Yes, the magical voice that introduces the fighters prior to important bouts. Bruce Buffer has a way of creating excitement and adrenaline in everyone involved, whether you are in the octagon, in the stands, or on your couch at home. As you can imagine, the man who has the phrase "It's Time!" trademarked is paid handsomely. Many have wondered what Bruce Buffer's net worth is.
Let's take a look at the net worth of Bruce Buffer, as well as his UFC salary.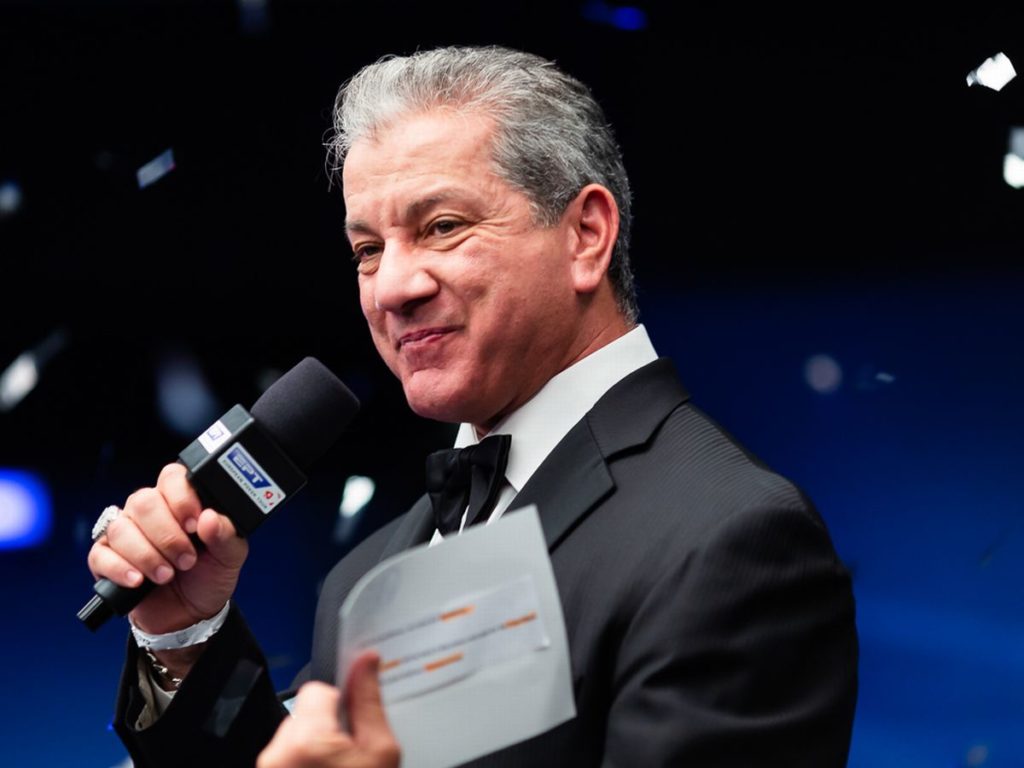 What is Bruce Buffer's Net Worth?
He certainly dresses like he has a bunch of money, but what is Bruce Buffer's net worth? In this case, Buffer is not pretending to be something he's not. It is reported that Buffer has a net worth of $10 million.
While that may seem high for someone that speaks for a minute or two before a few fights on some weekends, Buffer has become synonymous with the UFC, which is on a rocketship trajectory. Diehard UFC fans who watch fights that don't involve Buffer also know just how much his voice and energy are missed.
Bruce Buffer UFC Salary
So, we know what Bruce Buffer's net worth is, but what is his UFC salary? It is reported that Buffer typically is paid $50,000 per UFC fight, while he can make up to $100,000 for larger events, like UFC 274 and other PPVs. That's not bad for someone who gets to stand in the octagon and not get punched in the face.
Buffer first started with the UFC in 1996. He announced the preliminary bout of UFC 8, then all of the fights for UFC 10. A cameo in the sitcom Friends urged the UFC to hire Buffer full-time, and the rest is history.