Fantasy
Week 12 Fantasy Football Rankings
More Articles NFL Power Rankings: Week 12 Canadian Curlers Disqualified for Being "Extremely Drunk" Kyler Murray Should Think About Playing Football...
NFL
Sadly, another NFL week is in the books. But thankfully, we have six more weeks of regular season football left. A Monday...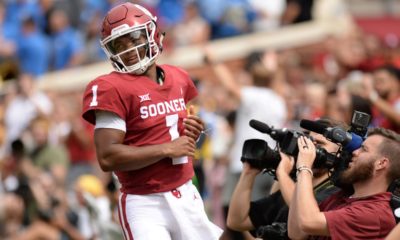 NCAA
University of Oklahoma quarterback Kyler Murray is electric. This is someone who can make impossible throws, both in the pocket and out,...
More News
With NFL Training Camp and preseason games underway, on paper every team still has a chance to hoist the Lombardi trophy...
More Posts
Loading ...