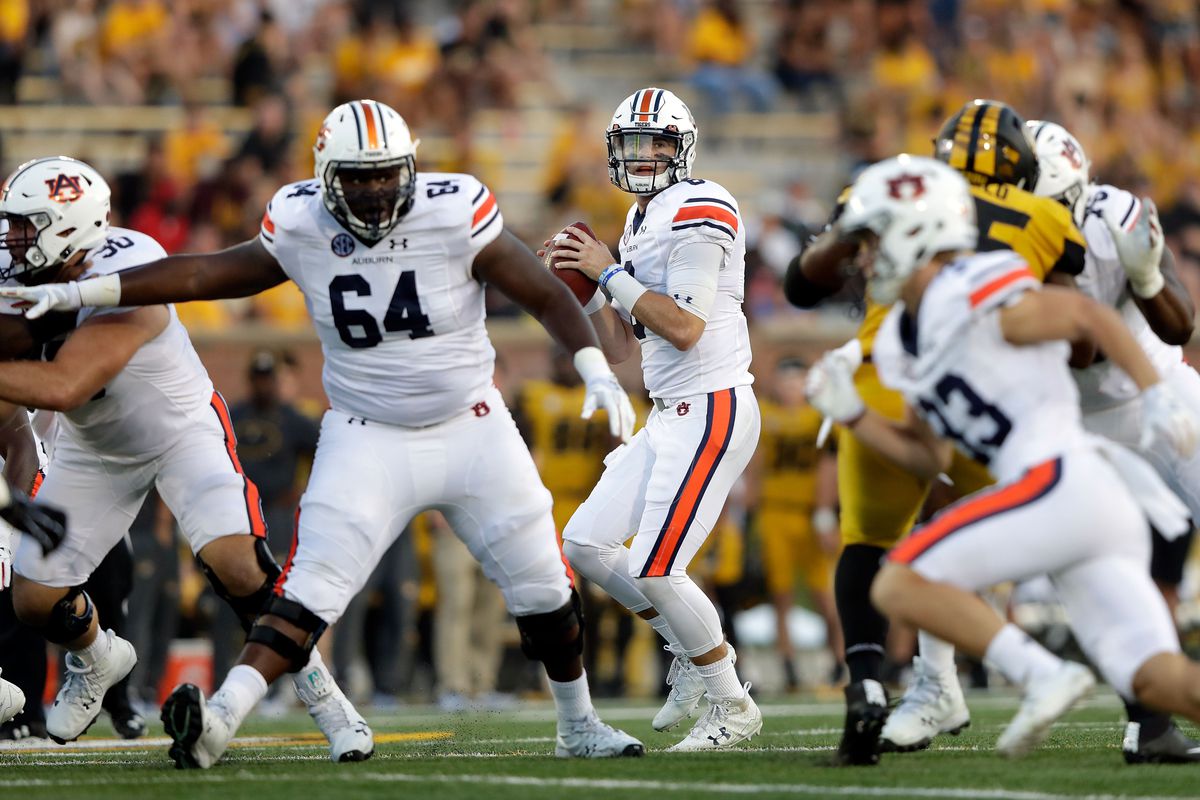 The Mississippi State Bulldogs come calling, as they visit Jordan Hare stadium, in a Saturday evening clash. The Bulldogs are coming off a beat down at the hands of Georgia, while Auburn obliterated a bad Missouri team, to open up SEC play.
The Bulldogs are traveling on back-to-back weekends, as they look to rebound against an Auburn team that is playing very well on defense. Auburn is stifling its opponents defensively, only allowing 3.63 yards per play. That is good for a tie at fourth nationally. The Tigers will, once again, lean on its defense in an attempt to limit Nick Fitzgerald. Auburn is very strong and deep up front. The front seven should be able to limit the Bulldog attack, though Fitzgerald has the ability to make plays. Marlon Davidson played very well in his return, after sitting out the game against Mercer. In fact, Davidson performed so well he garnered the SEC Defensive Lineman of the week.
Offensively, Auburn got a boost from the return of Kerryon Johnson last week, in a lopsided affair. Johnson's ability to operate from the wildcat formation, along with the vertical passing game, opened up a lot of options for the Tigers. Jarrett Stidham is getting more comfortable within the offense and is throwing the ball very well. Auburn's wide receivers made plays down the field, which allowed the run game to open up.
I envision a Mississippi State Bulldog team that will be a bit weary and emotionally drained after playing LSU and Georgia on back-to-back weeks. State has to go on the road, again, against an Auburn team that is looking to make a statement.
The Tigers boast one of the nations best defenses, with an offense that appears to be getting better. Mississippi State is up against it, especially on the road. Jordan Hare is a tough environment for any team. Therefore, I see Auburn as the better team and getting a good win at home. Stidham will take another step forward, as will the entire offense. Let's call it 31-13.